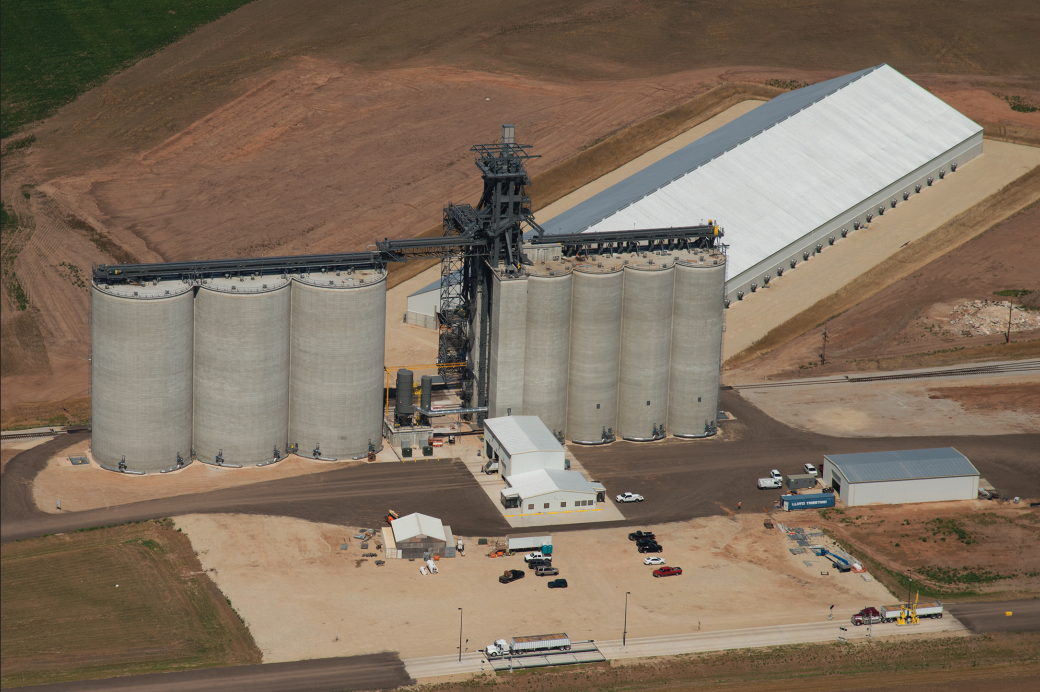 Early in 2015, Mid-Kansas Cooperative (MKC) began operating its first loop-track rail terminal at Canton in central Kansas. The facility on the Union Pacific Railroad was built under the name Producer Ag LLC, a joint venture between CHS, the nation's largest farmer cooperative, and Team Marketing Alliance (TMA), the merchandising arm of MKC and several other cooperatives.
The terminal at Canton was such a success that more storage space had to be added in less than a year.
Now, in 2017, a second Producer Ag rail terminal has gone into operation, again with MKC at the helm of day-to-day operations. This one is accessing new markets on the Burlington Northern Santa Fe Railway (BNSF) in Milan, KS.
The location, along U.S. Highway 160 about 13 miles west of Wellington, KS, is as far south an elevator as MKC has ever managed, a dozen miles from the Oklahoma state line.
"There are shuttle-loading elevators in the area, but this part of the state is underserved by cooperatives," says Location Manager Jeff Jones, who came to Milan recently from MKC's Haven, KS facility to be terminal manager and promoted this year by MKC to director of southern operations for the coop. "A lot of wheat was going to private firms or being trucked to millers in the Wichita area.
"Sumner County is the biggest wheat producer in the state," he continues. "We've been able to draw wheat from a 55- or 60-mile radius. And we're looking for the soybean harvest to be big this fall."