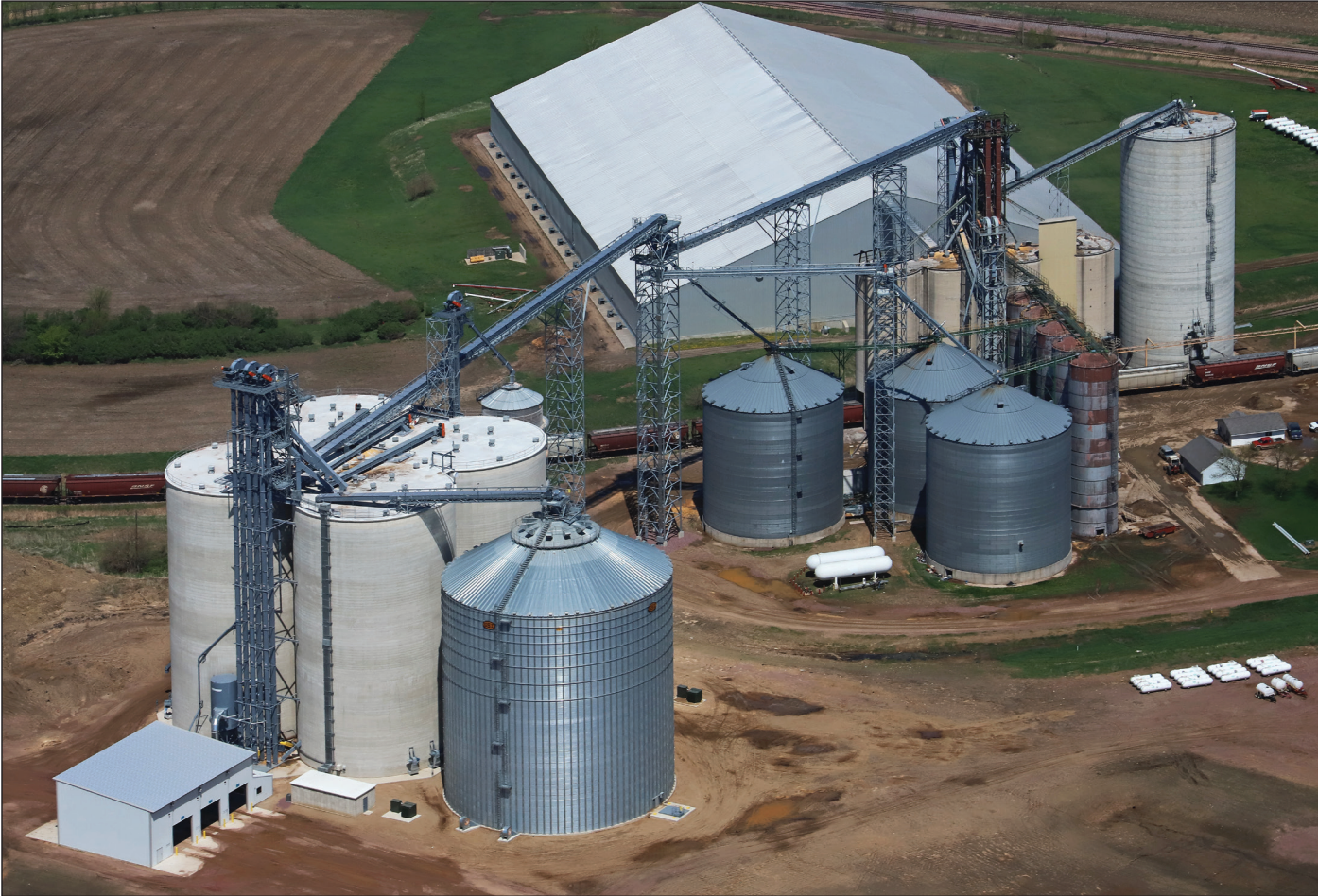 SOMETHING OLD, SOMETHING NEW
In recent years, Meadowland Farmers Coop looked seriously at replacing its 1950s-era rail loading elevator on the east edge of Walnut Grove, MN.
However, other than the ability to handle speed of dumping, that elevator remains functional. So instead, the coop decided to build a new 2.9-million-bushel standalone concrete and steel workhouse just to the south of the original facility.
That turned out to be the more ecomonical choice, says General Manager Mike Trosen, who joined Meadowland early in 2017 from Country Pride Cooperative in South Dakota.
"We're still using most of the old section," Trosen says. "But Meadowland was looking at what the patrons would need 10 years down the road. Our facility is designed to be here for our members for a long, long time."
Meadowland took bids on the $19 million project and awarded a design-build contract to SMA, LLC, Monticello, MN.
"SMA rose to the top due to their years of experience. They had done some projects for us at our headquarters elevator in Lamberton," says Pete Valentin, grain division manager, who has been with the Meadowland for his entire 28-year career in the grain industry. "They delivered everything on time, on budget, and except for a few minor details, everything worked as designed.